Historical Milestones
Established in 1879, Raffles Girls' School (RGS) is today a leading girls' school providing a holistic education via its six-year Raffles Programme.
The growth of RGS is largely attributed to the commitment of individuals who were passionate about the education of girls in an era when the provision of academic education for girls was considered unimportant.
RGS' humble beginnings can be traced to a group of eight ladies who were determined to rescue orphans and very poor girls from vice and provide them with care and protection through education. Their efforts to set up a girls' school attached to the Singapore Institution (later renamed Raffles Institution) were supported by Mrs Elizabeth Cavenagh (nee Moriarty), wife of the Straits Settlements Governor, who became the School's Patron. It was their labour and dedication that enabled RGS to make steady progress in student enrolment, paving the way for its status as a distinguished educational institution in Singapore. The commitment of good people, many of whom remain unsung heroes, continues to shape RGS as an institution for high-ability girls.
1879-1909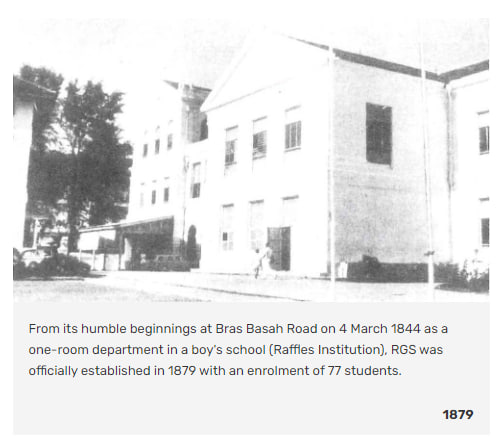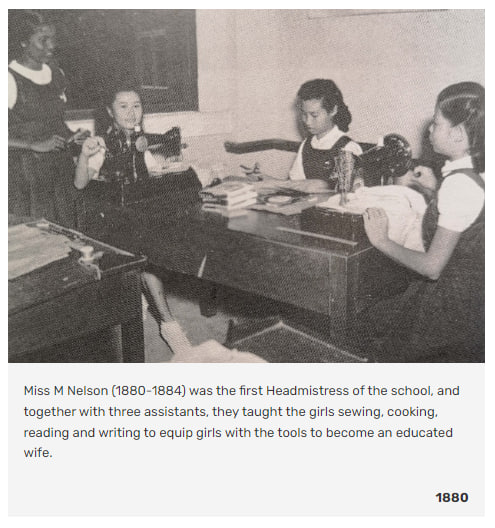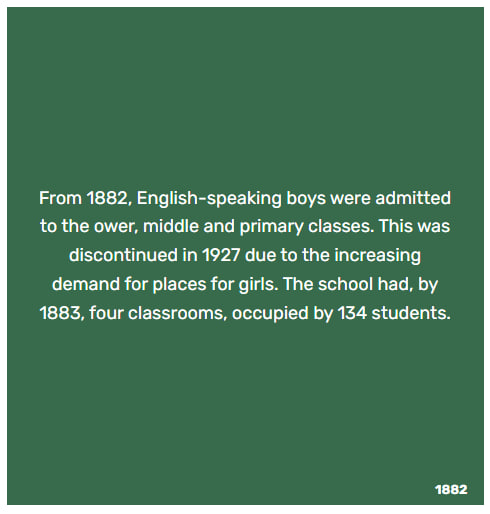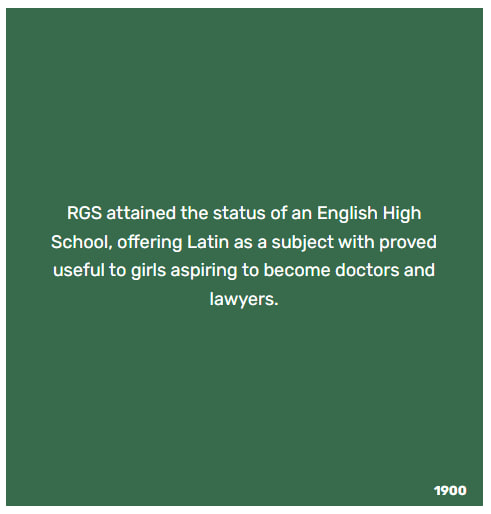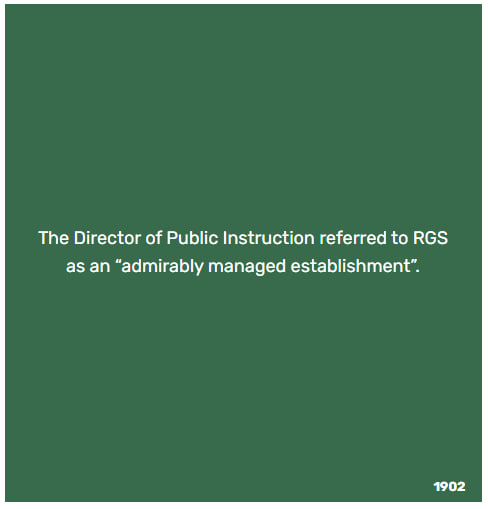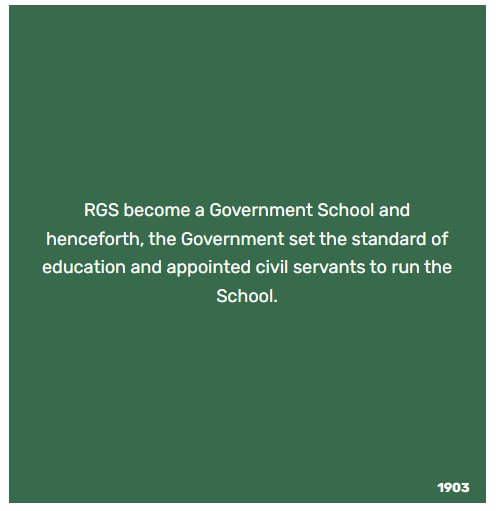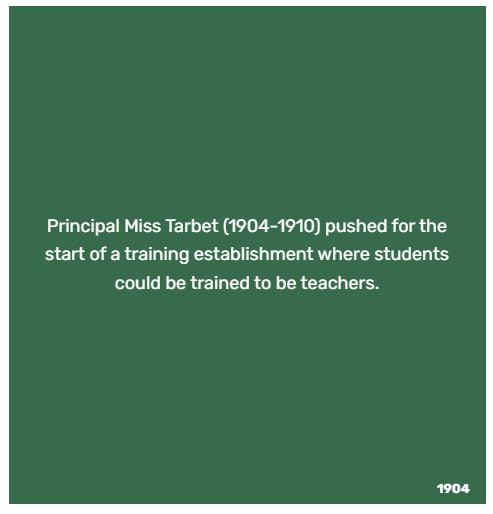 1910-1949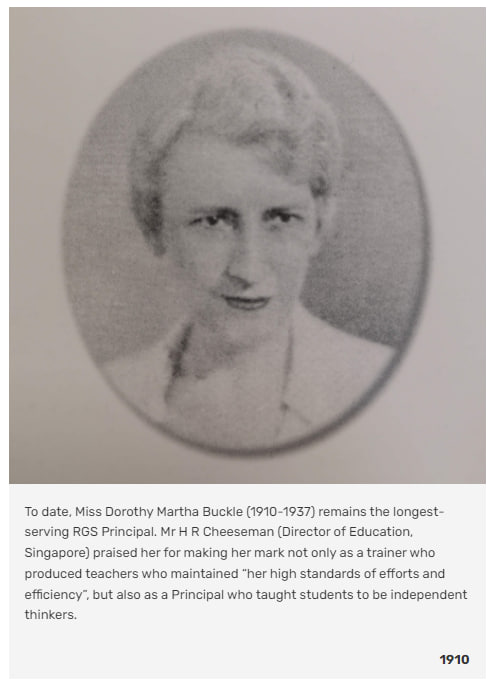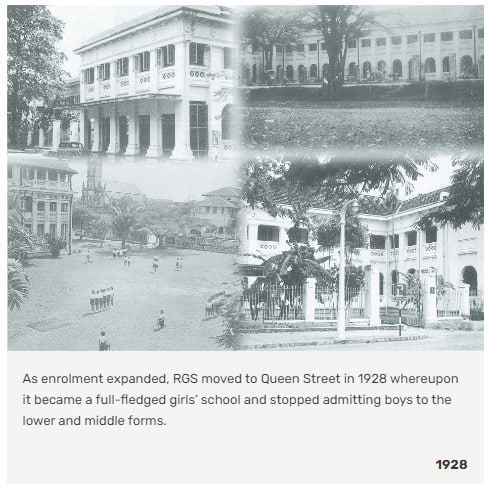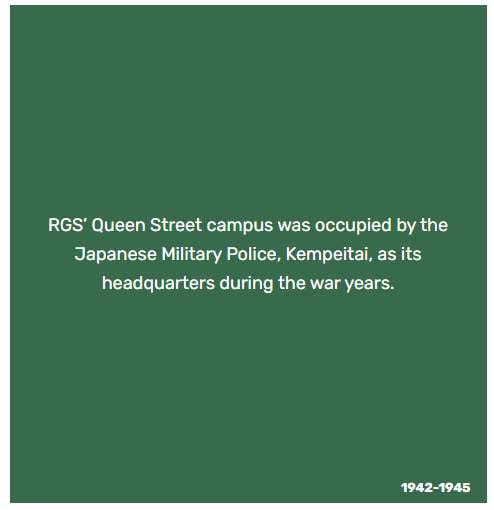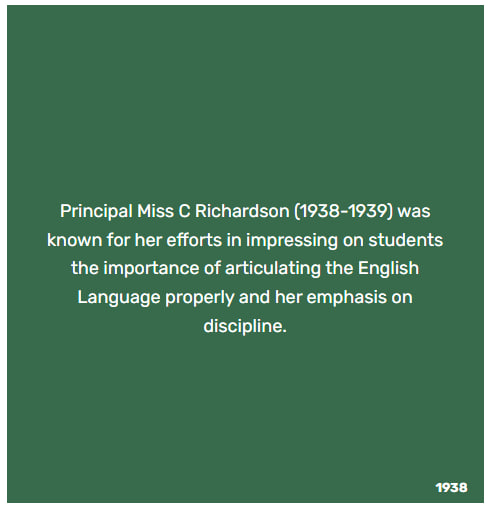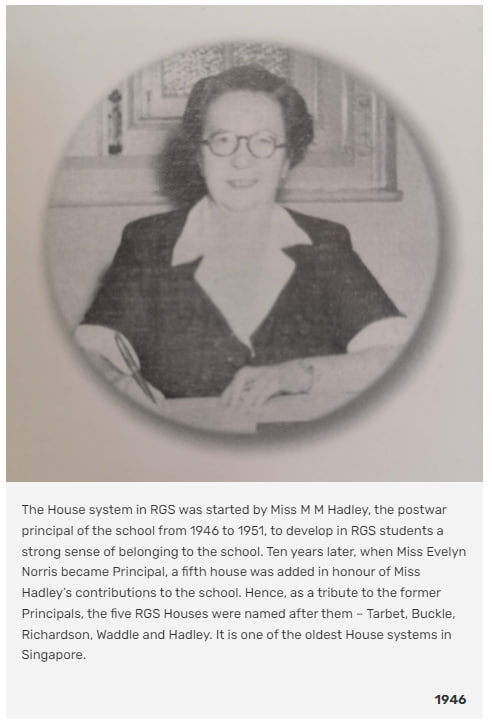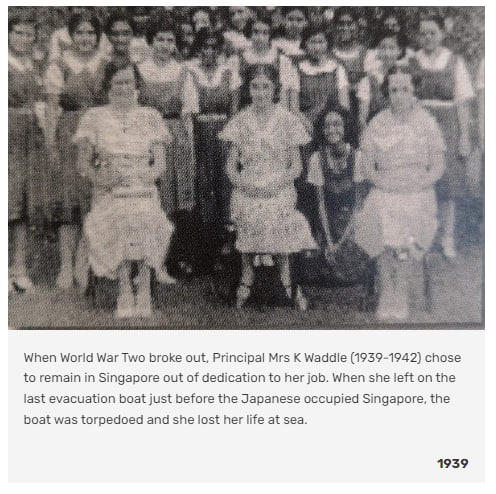 1950-1969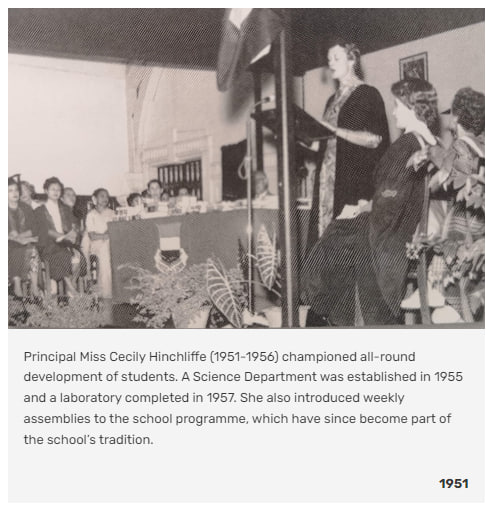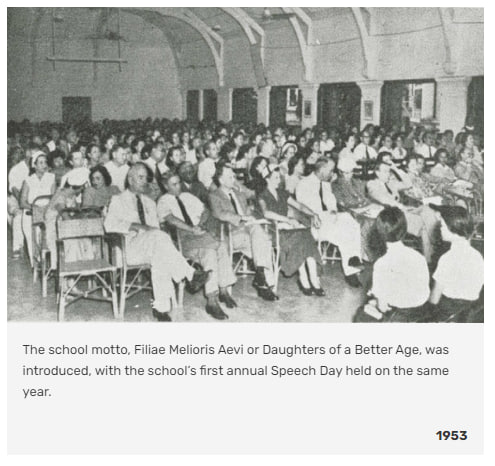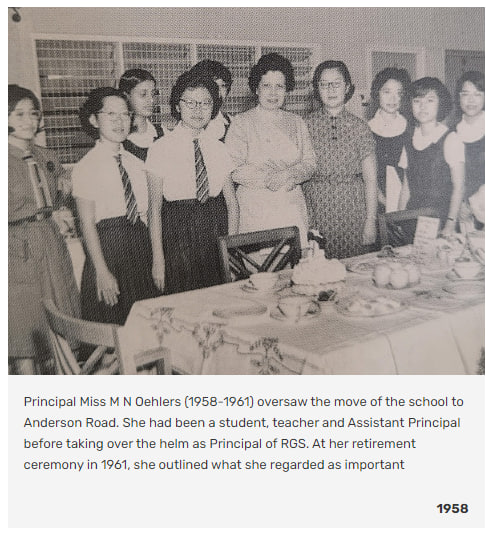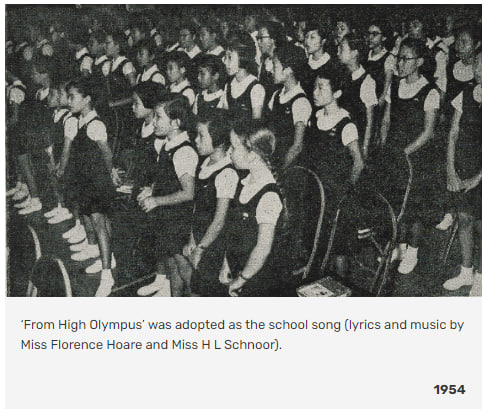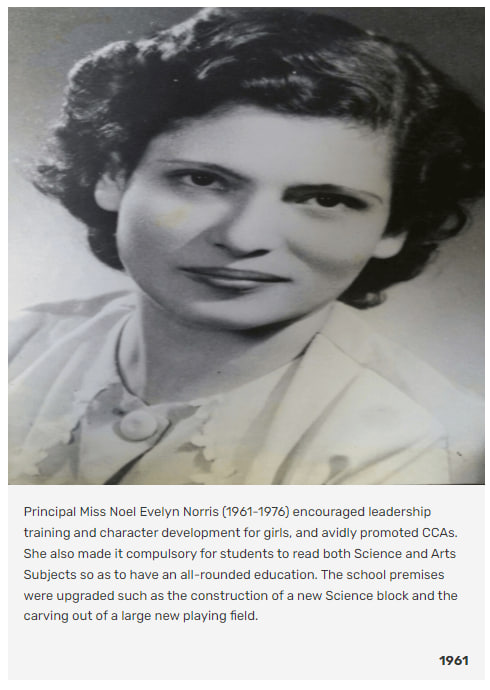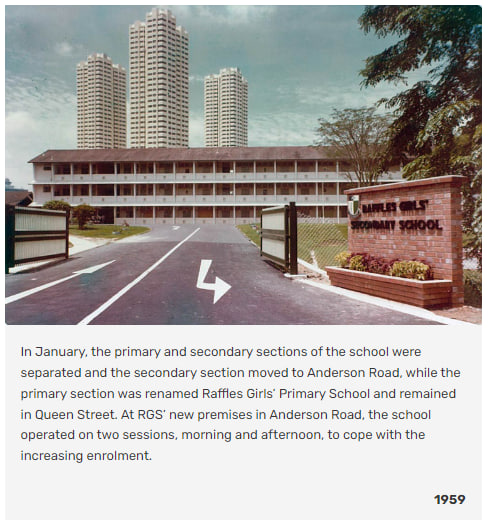 1970-1989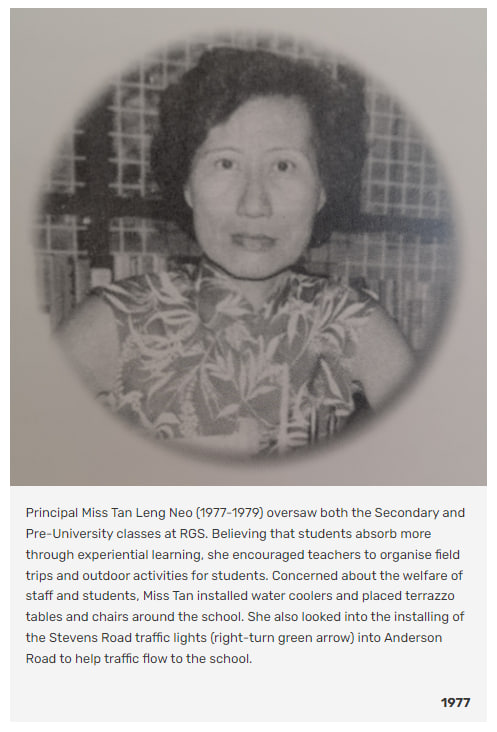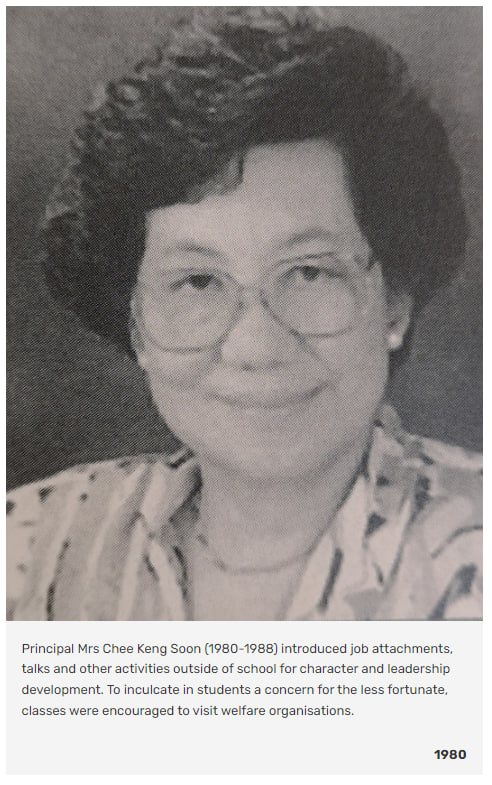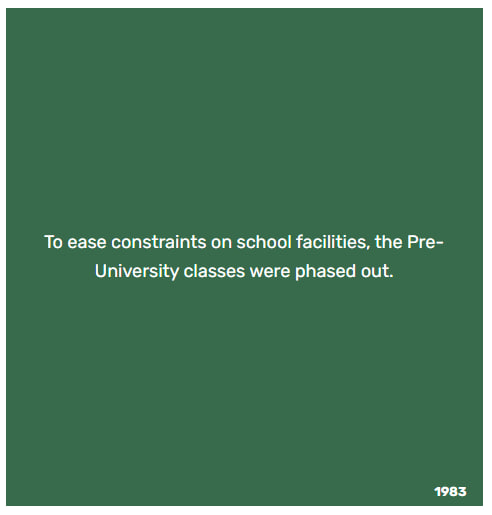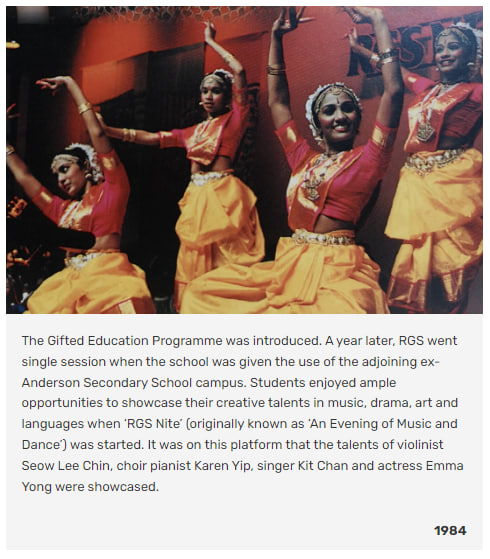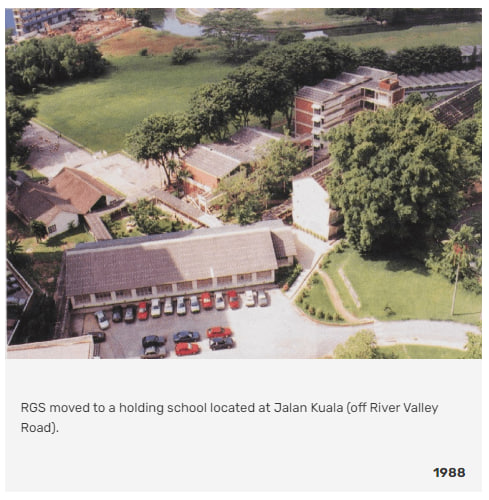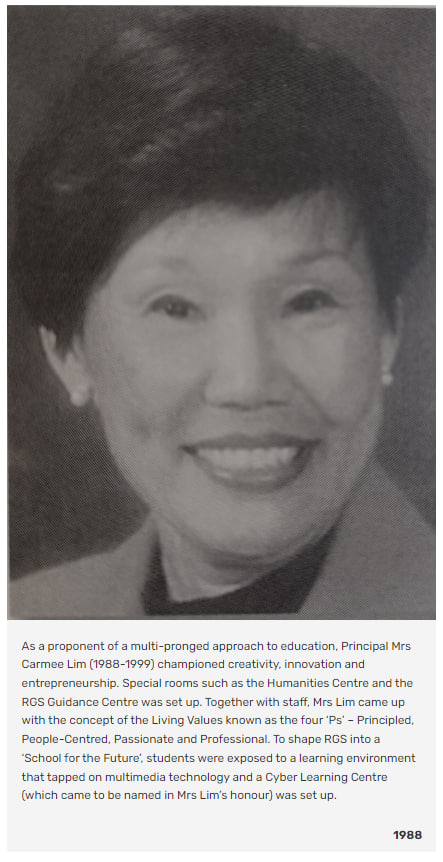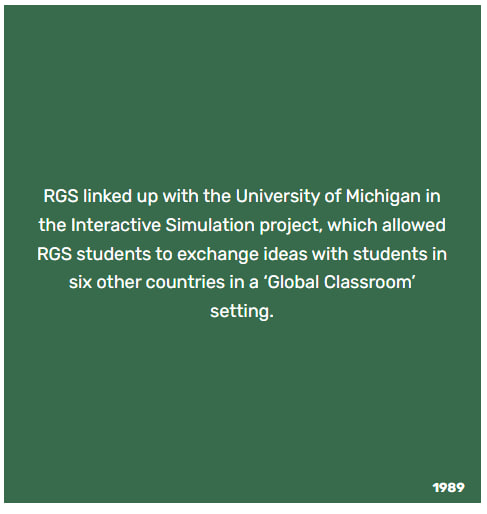 1990-2009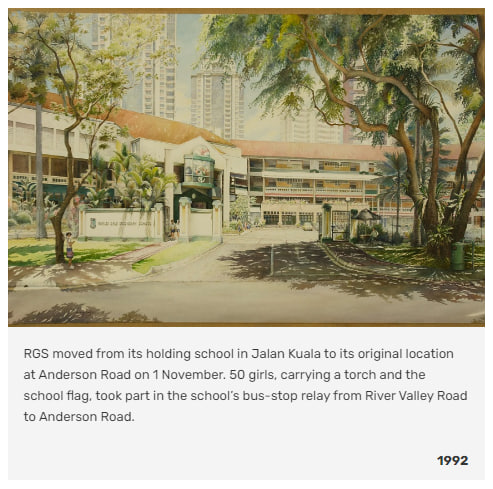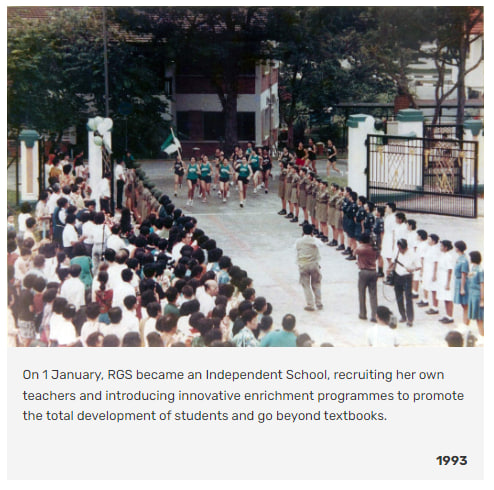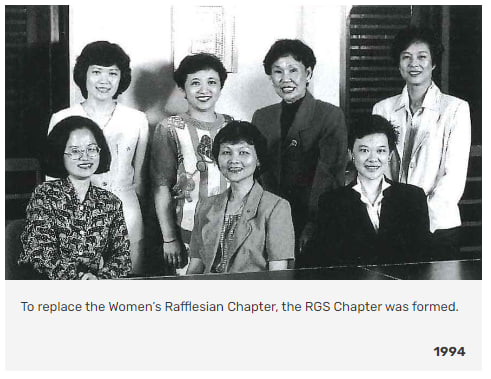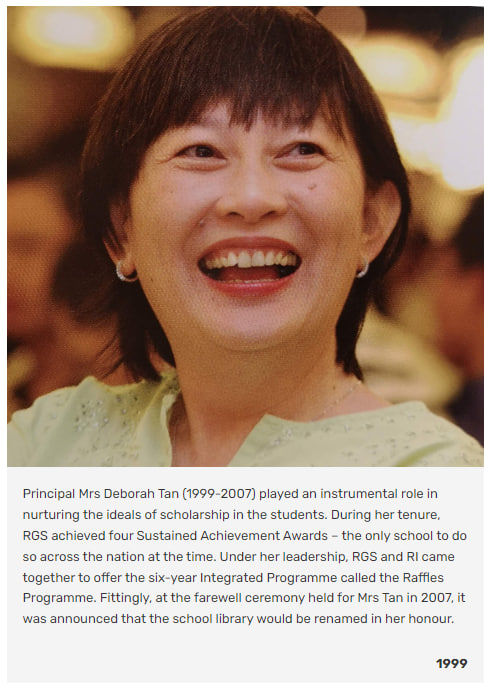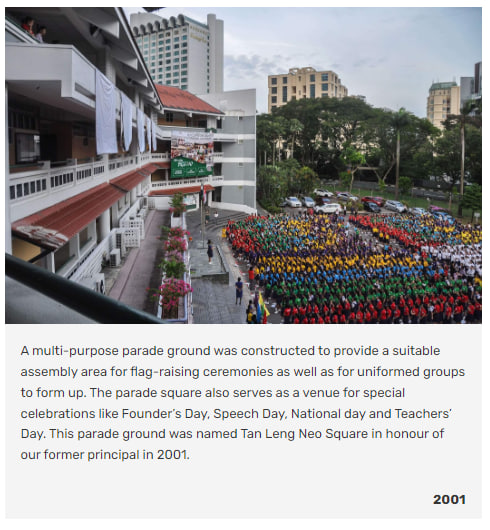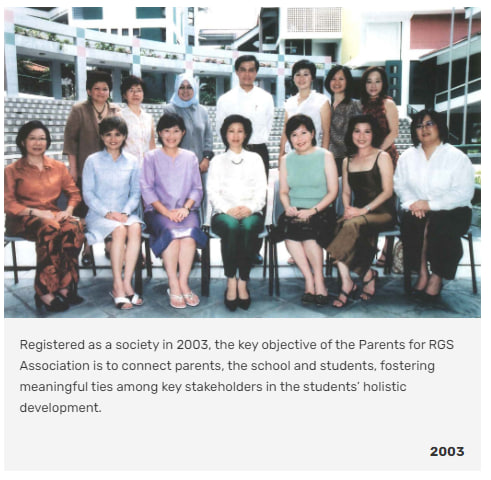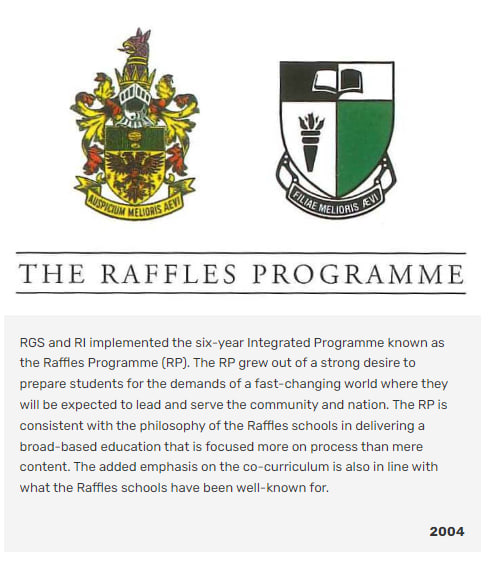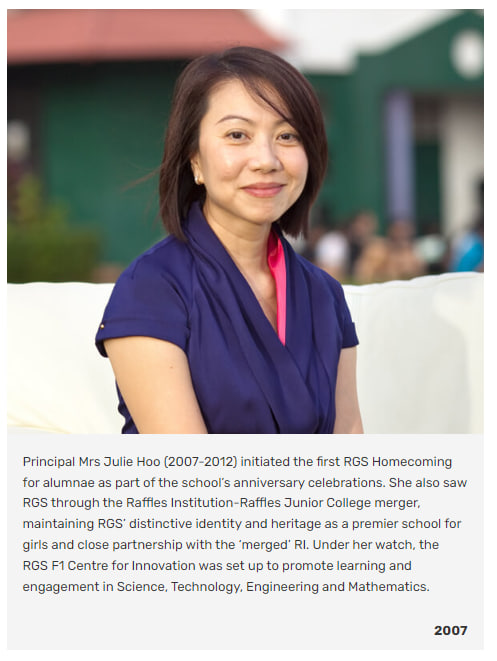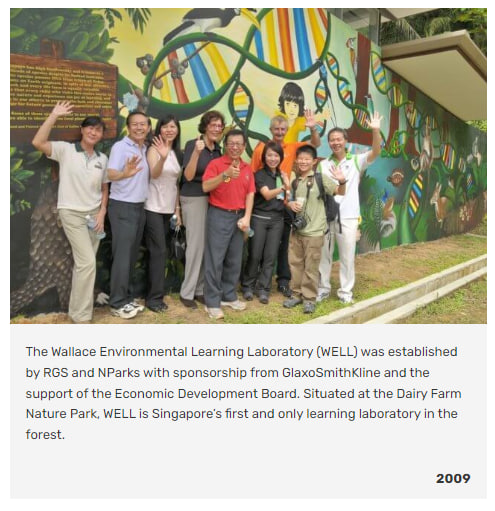 2010-Current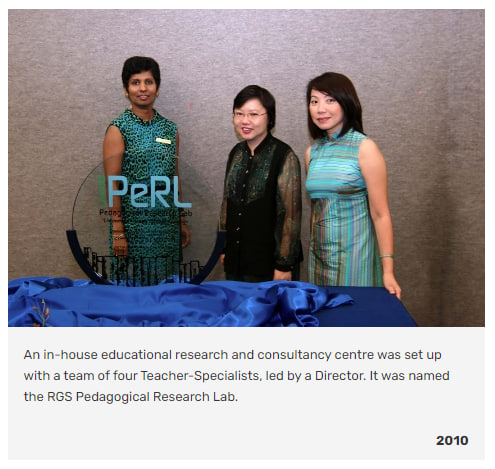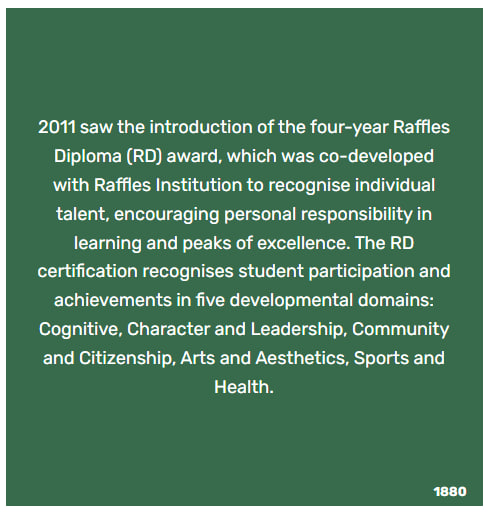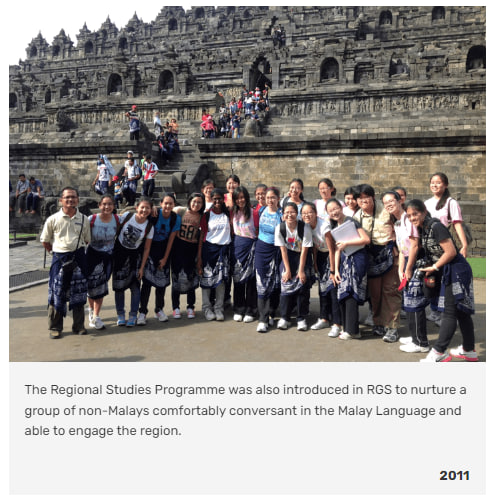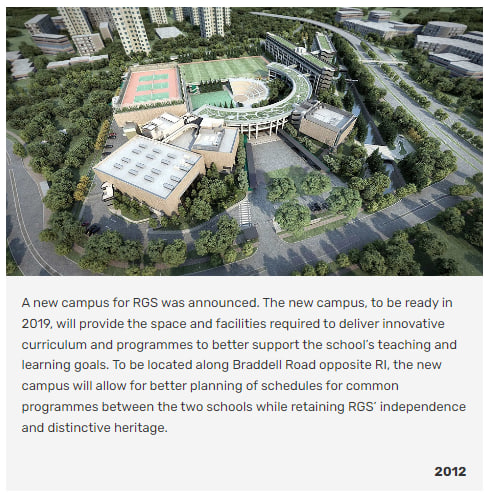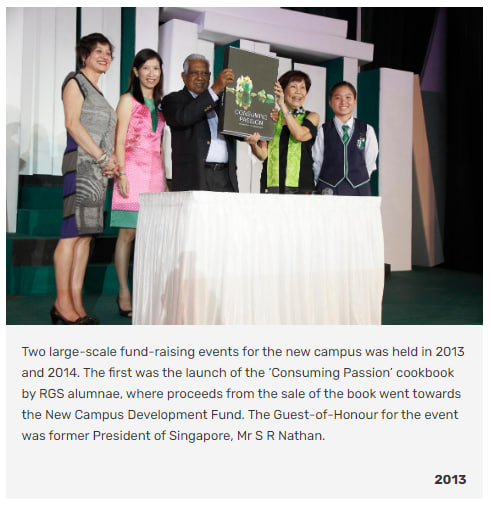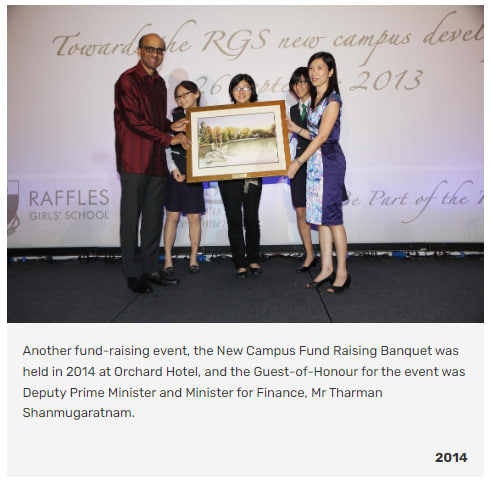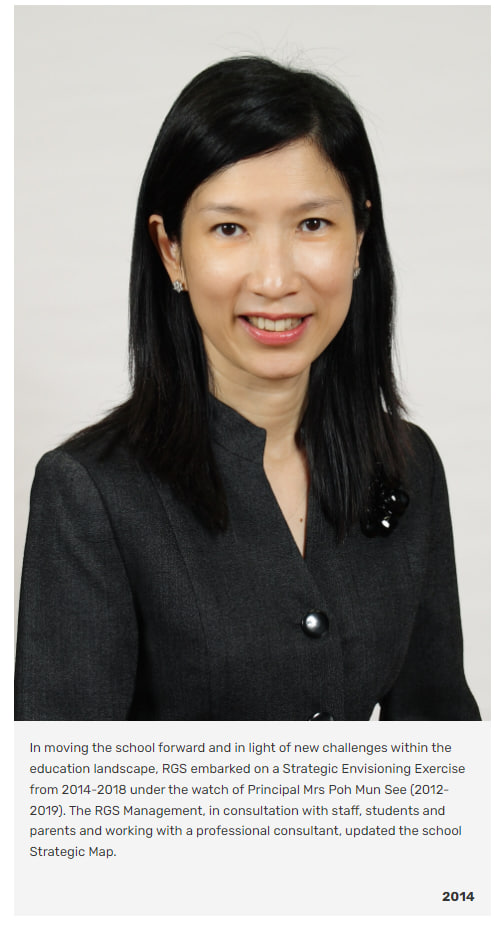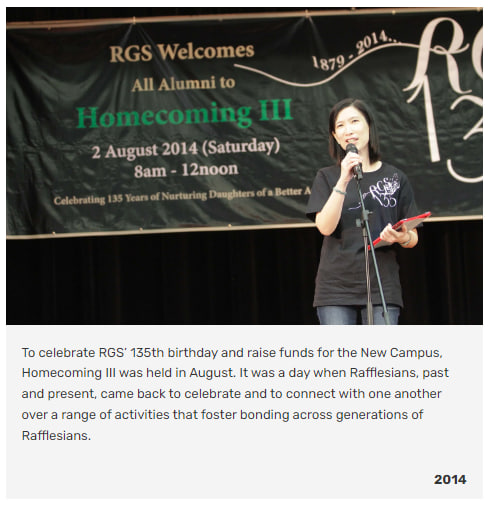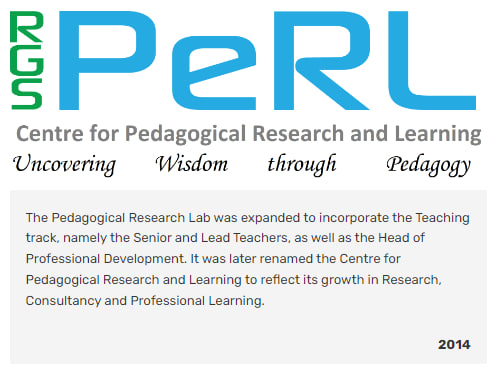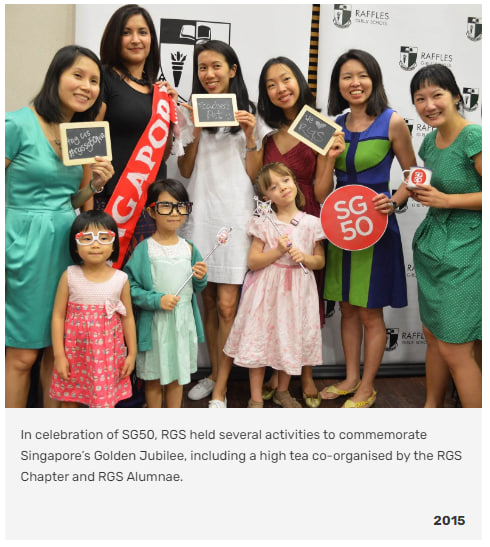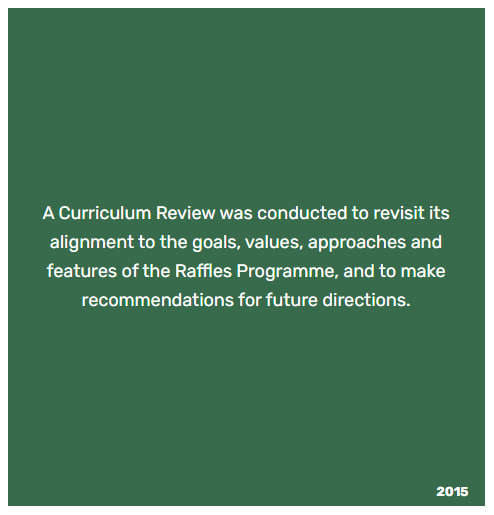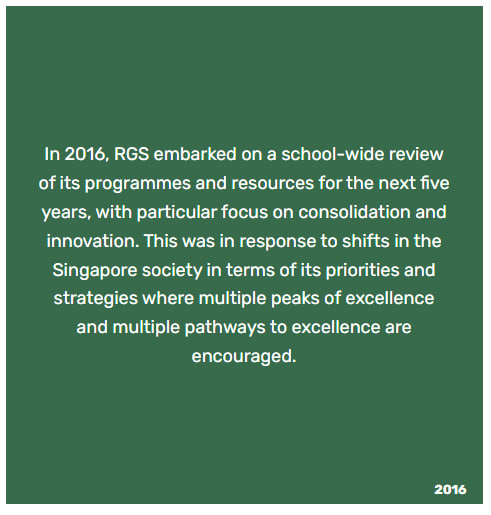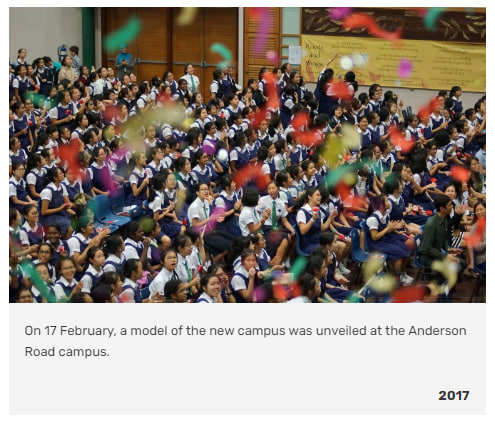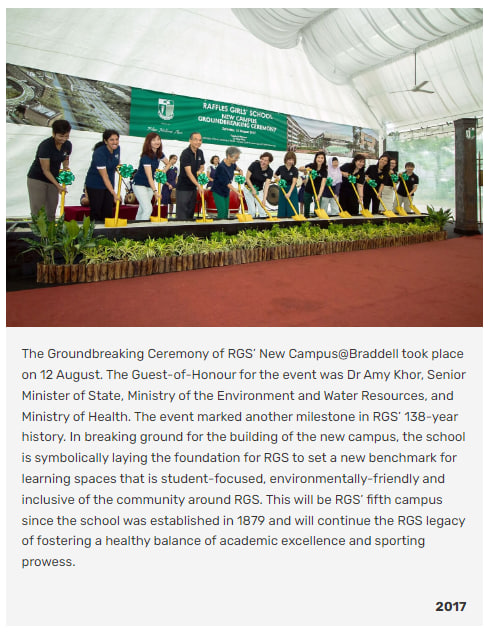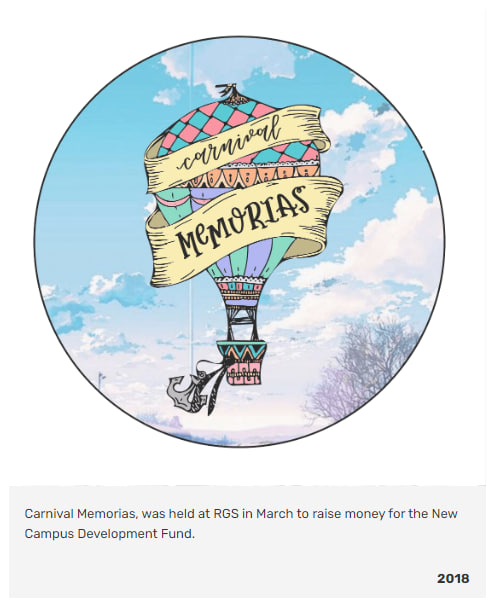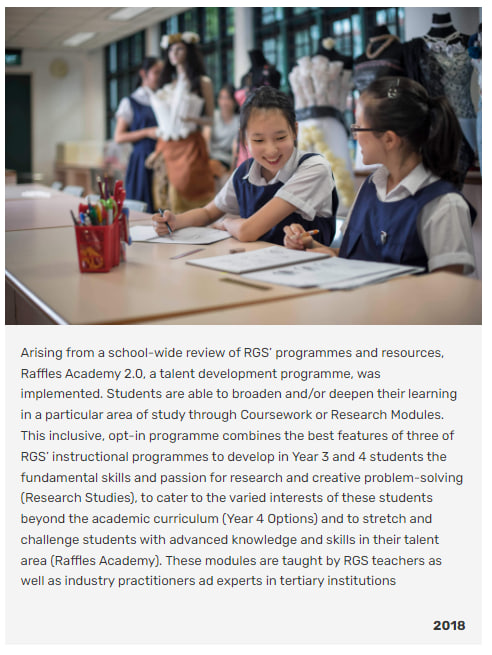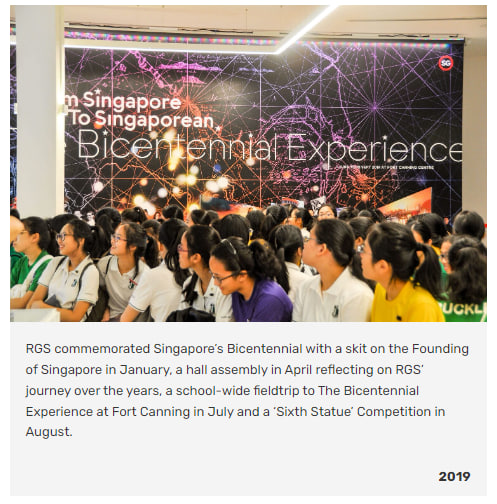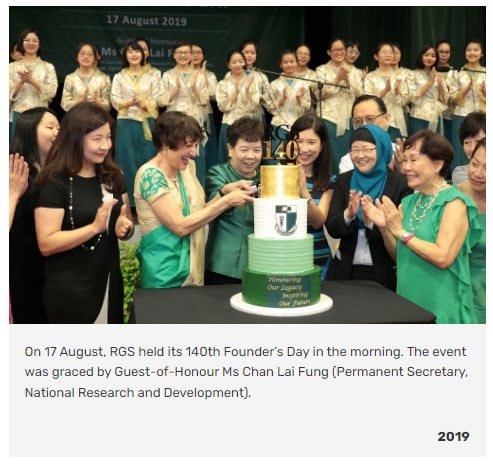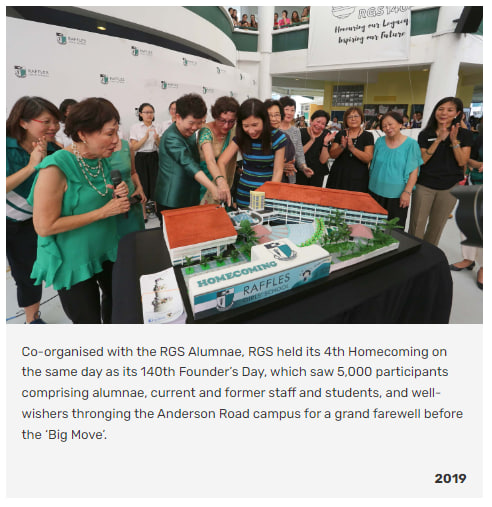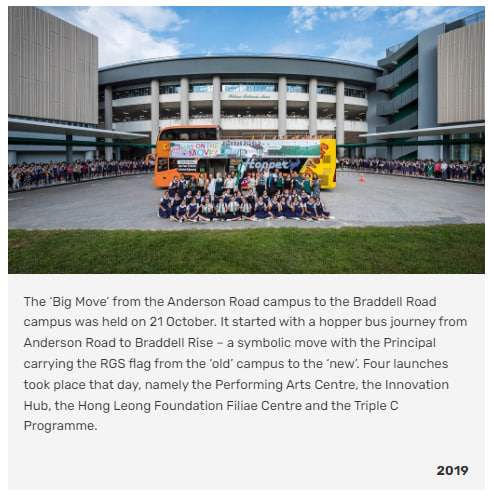 2021
RGS implemented its new five-year Strategy Map with initiatives that support the school's vision of future learning at RGS.
In February, RGS became the first school in Singapore to roll out the use of iPads for Year One students as part of the National Digital Literacy Programme. At the start of Term 2, the school embarked on regular fortnightly Home Based Learning for all levels. A research study headed the RGS PeRL team was launched to help the school better understand how teachers use blended learning to enhance learning opportunities. In support of RGS's Digital Curriculum, the Keppel Sandbox was launched at RGS. The Sandbox is a digital makerspace for RGS students to ideate, incubate their ideas, create prototypes and gather feedback as they work on their technological solutions, so that eventually our girls will be able to contribute to and lead in the digital work as confident and empowered young women. RGS welcomed Justice Mavis Chionh as Chairperson of the School's Board of Governors, succeeding Justice Judith Prakash who had served for 25 years with dedication and tenacity, leading the school through many milestones.
2022
To promote the capacity for life-long and self-directed learning, which is a central objective of the Personalised Digital Learning Programme, RGS adopted a framework aligning Executive Functioning Skills (EFS) to each phase of Self-Regulated Learning (SRL). Fourteen Executive Functioning Skills were identified and each was categorised in terms of a phase in SRL - Planning, Performance and Self-Reflection. The school and RI conducted a Raffles Programme Curriculum Review to enhance alignment and continuity of outcomes and standards for Years 1 to 6 in both schools. RGS continues to give back to the community for eg by participating in the MOE-NLB KidsREAD programme, where upper secondary students read to, and facilitate activities to First Toa Payoh Primary School and New Town Primary School students, so that they can develop an interest in reading. The school also deepened its service to Greenwood Primary school, as two student-teams continued e-reading and math tutoring programmes started in 2020 and 2021, with a third team starting a science tutoring programme this year. Two other teams also deepened their service with Admiralty Primary School and Canberra Primary School, tutoring the students in Math.