Principal's Message
Welcome to Raffles Girls' School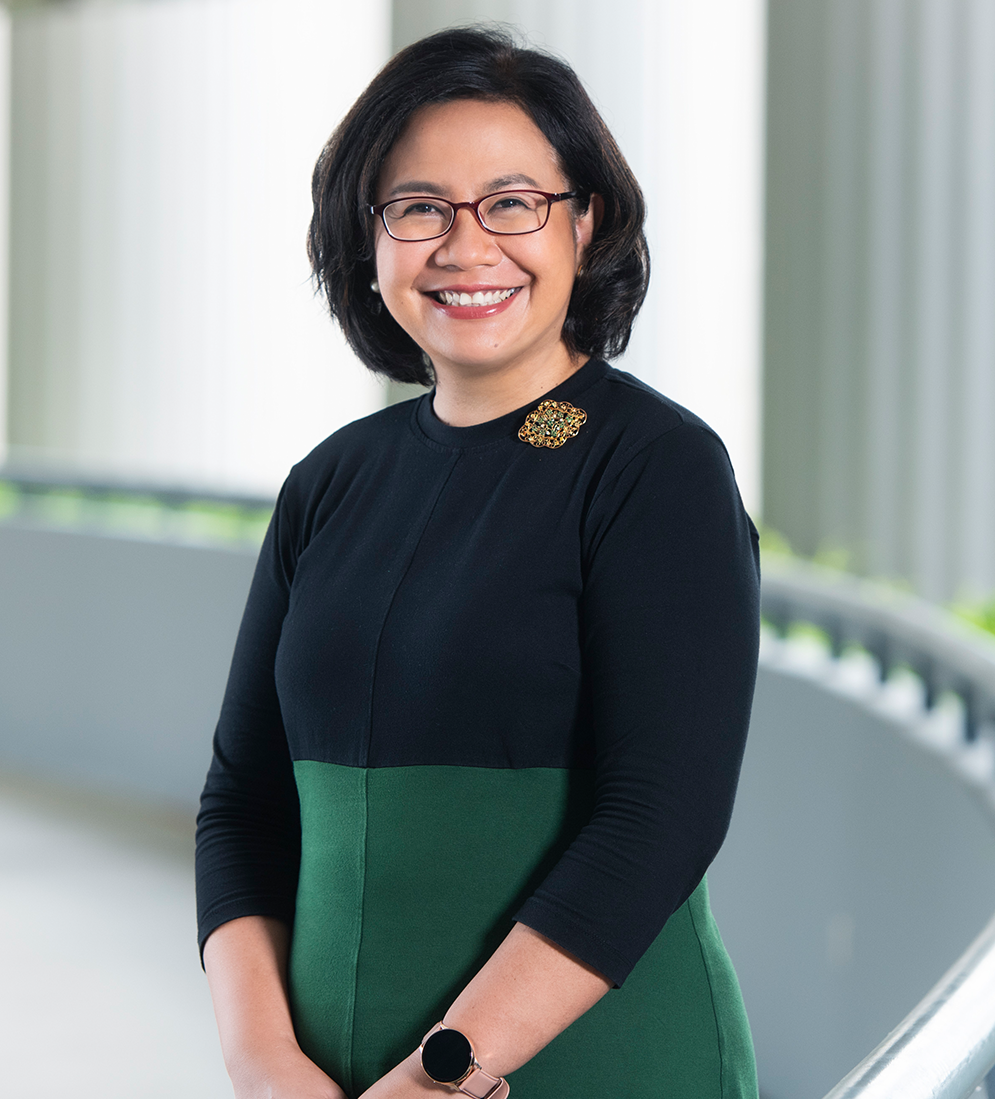 It is my privilege to welcome you to Raffles Girls' School. We are a vibrant and dynamic school, known for our forward-looking curriculum and caring environment that nurtures high ability and talented girls.
Our school motto, Filiae Melioris Aevi ("Daughters of a Better Age"), reflects what the school prides itself on - developing our girls as future leaders and creators of a better age for all. We encourage our girls to strive for excellence, to lead and serve guided by sound values and the instinct to give back to society. Nurturing leaders is a hallmark of education at RGS. Generations of RGS girls have been inspired by their teachers and peers to lead and leave a positive impact on others. In the four formative years that they are with us, we surround our girls with the school's positive, affirming culture, providing space, challenge and encouragement for them to discover their own unique strengths, to enjoy learning and grow in confidence as young women and future leaders.
The vibrancy of the Raffles Programme, and our students' continued excellence in the different domains of holistic learning, are testament to the dedication and enthusiasm of our teachers and staff. Raffles Academy 2.0, our talent development programme, allows our students to choose different modules and programmes to deepen their learning in specific areas of interest or passion. Our 1:1 computing programme harnesses technology for learning and collaboration to produce responsible citizens of the digital age. Our teachers are passionate about quality learning and firing the imagination of our girls through interaction with the subject matter and the world around them. As a team of educators, we ensure that our curriculum is continuously updated and our practices improved in order to engage our learners effectively and to ready our girls for the future. The pride we feel for each successive cohort of girls who graduates from RGS, only strengthens our resolve to do ever better in making quality learning happen.
We are today, at a very exciting period for learning at RGS. The school moved from Anderson Road to Braddell Rise in October 2019. This relocation is not just a physical move to a larger campus; it opens up new possibilities for future-oriented learning. Students have access to new facilities such as the Innovation Hub, Keppel Sandbox and the Performing Arts Centre, all designed to support innovative learning experiences. With the new Hong Leong Foundation Filiae Centre, we now have an integrated facility that supports student well-being. The centre is a comfortable and welcoming space that offers life coaching, art therapy, life skills workshops and platforms for student expression and leadership development, in addition to support services such as counselling and student administrative services. In many ways, the Filiae Centre reflects the importance we place in ensuring that our girls feel supported and cared for.
The move to our new campus would not have been possible without the support of the entire RGS community: our Board of Governors, alumnae, the parents of our students, and friends and well-wishers of RGS who have all been unstinting in helping and partnering the school in our continued efforts to provide the best all-round education for our girls. The school is grateful for the continued support. Together with all in the RGS community, we are committed to inspiring, challenging and nurturing our girls, so that they grow as leaders who realise their talents in service of nation and community.
Filiae Melioris Aevi
Ms Haslinda Zamani 
Principal