24th International Elementz Fair
The annual International Elementz Fair, organized by Anderson Serangoon Junior College. provides a platform for local and overseas Upper Secondary and Junior College students to showcase their scientific research, as well as prototypes which can contribute to the betterment of society.  The 24th Edition of the Fair was held online this year. 
Four Year 4 school-based research project teams from RGS took part in the competition.  All were shortlisted for the final judging on 18 April 2023.
Name of Students
Project Title
Award
Teacher-Mentor
Khor Mai Shia Glenys
Liew Gya Xuan Alyssa
Lu Zhiyue
Investigating the effect of plants in enhancing bioelectricity production of a microbial fuel cell
Gold
Dr Jeffrey Lee
Yap Tessa
Yong Qing Ya Ranice
Lim Si En Alvena
Simultaneous bioremediation of wastewater and generation of electricity using laccase enzyme
Gold
Dr Jeffrey Lee
He Zihan
Poon Zi Yi Vera
Yeap Ke Hui Ezann
Enhancing nirate removal from mud with microbial fuel cells using differing amounts of aquatic weed compost
Silver
Dr Jeffrey Lee
Chai Hui Min Jocelyn
Tan Zhi Ying Johannah
Teo Yuumi Maeve
Optimising electricity and biofuel production in treating ammonium wastewater using a microbial fuel cell
Silver
Dr Jeffrey Lee
Through their research journey, the students learnt the value of group work, tenacity, and a systematic approach to understand and solve a problem through their projects.
Congratulations to all the teams and teacher-mentors for their good work!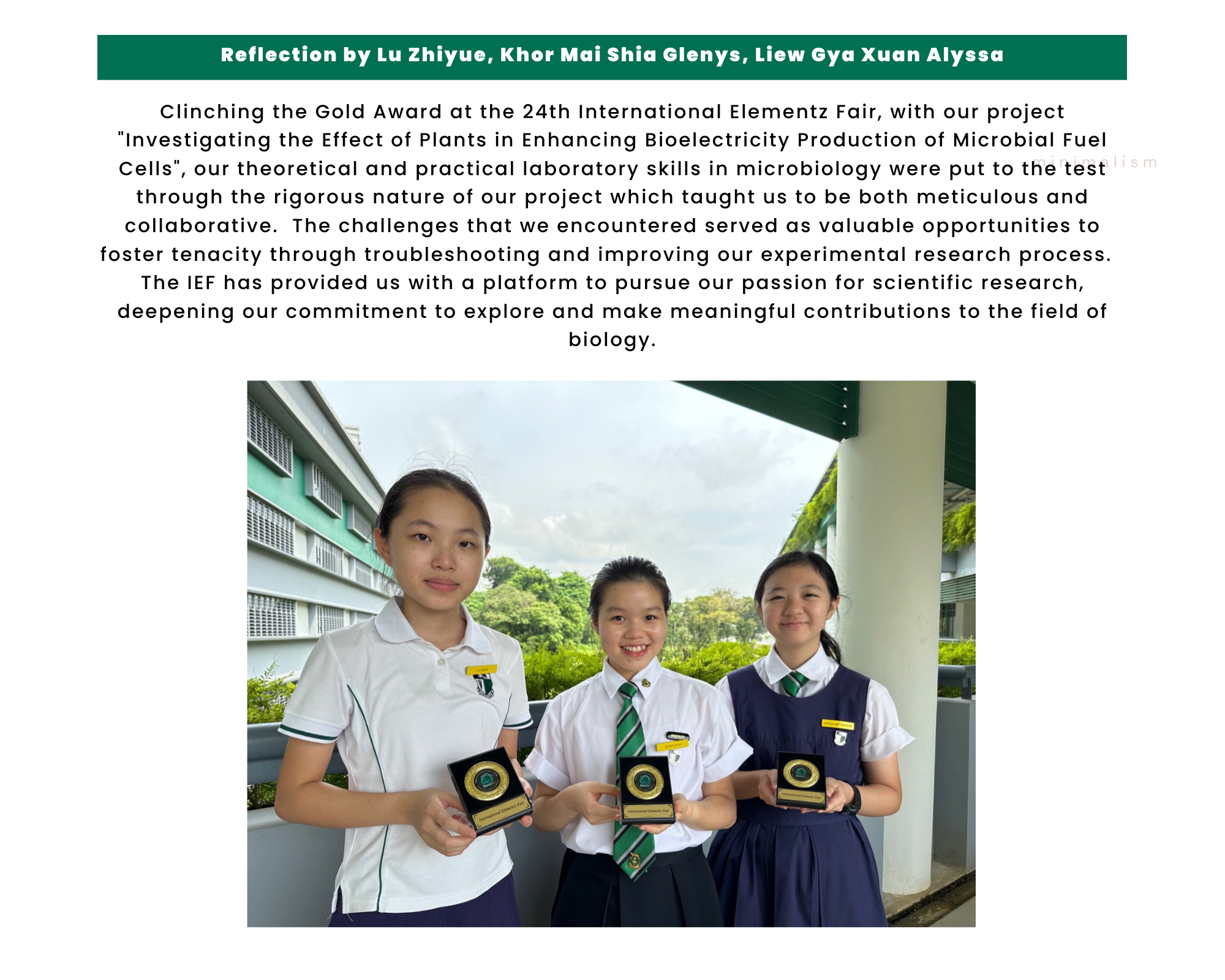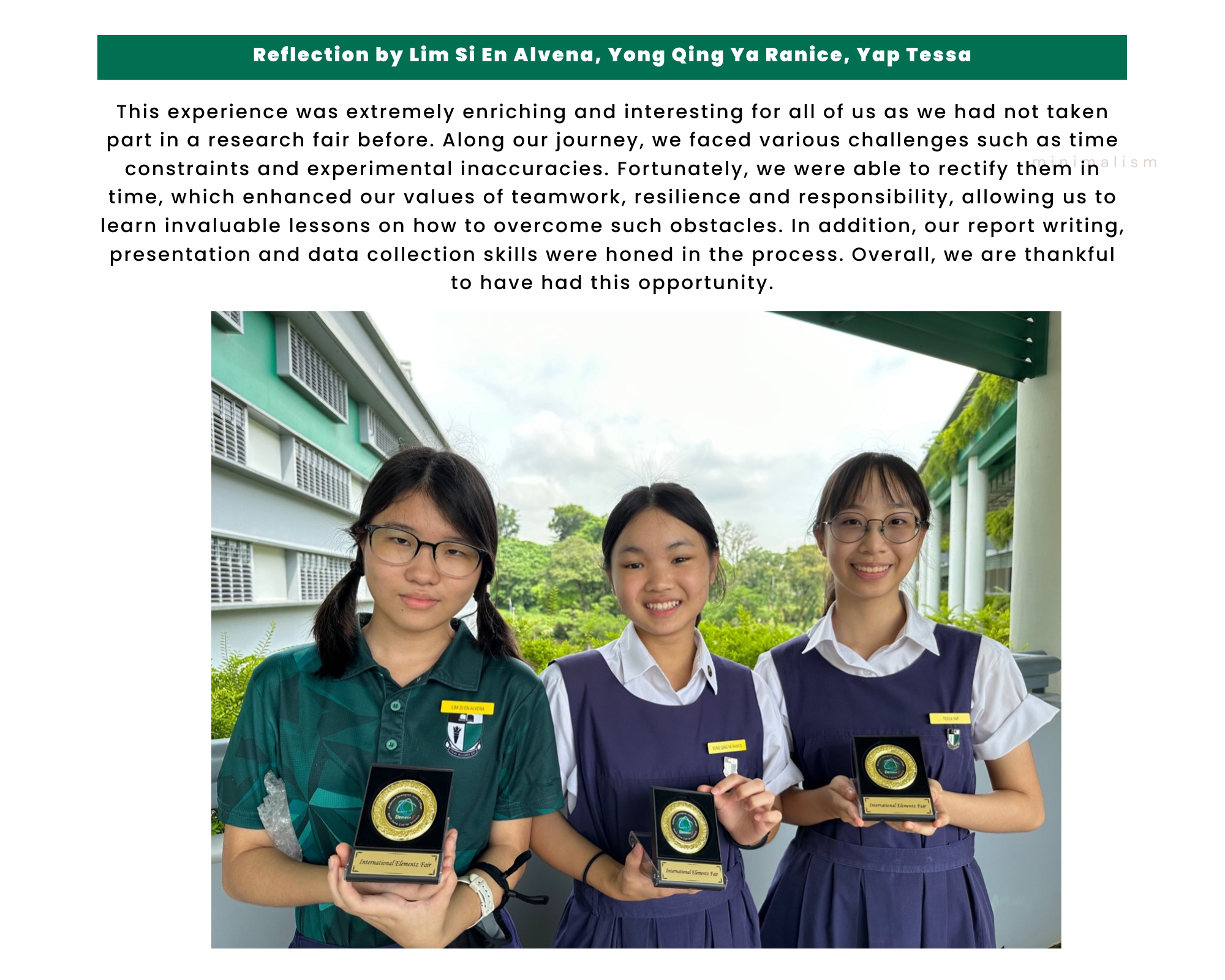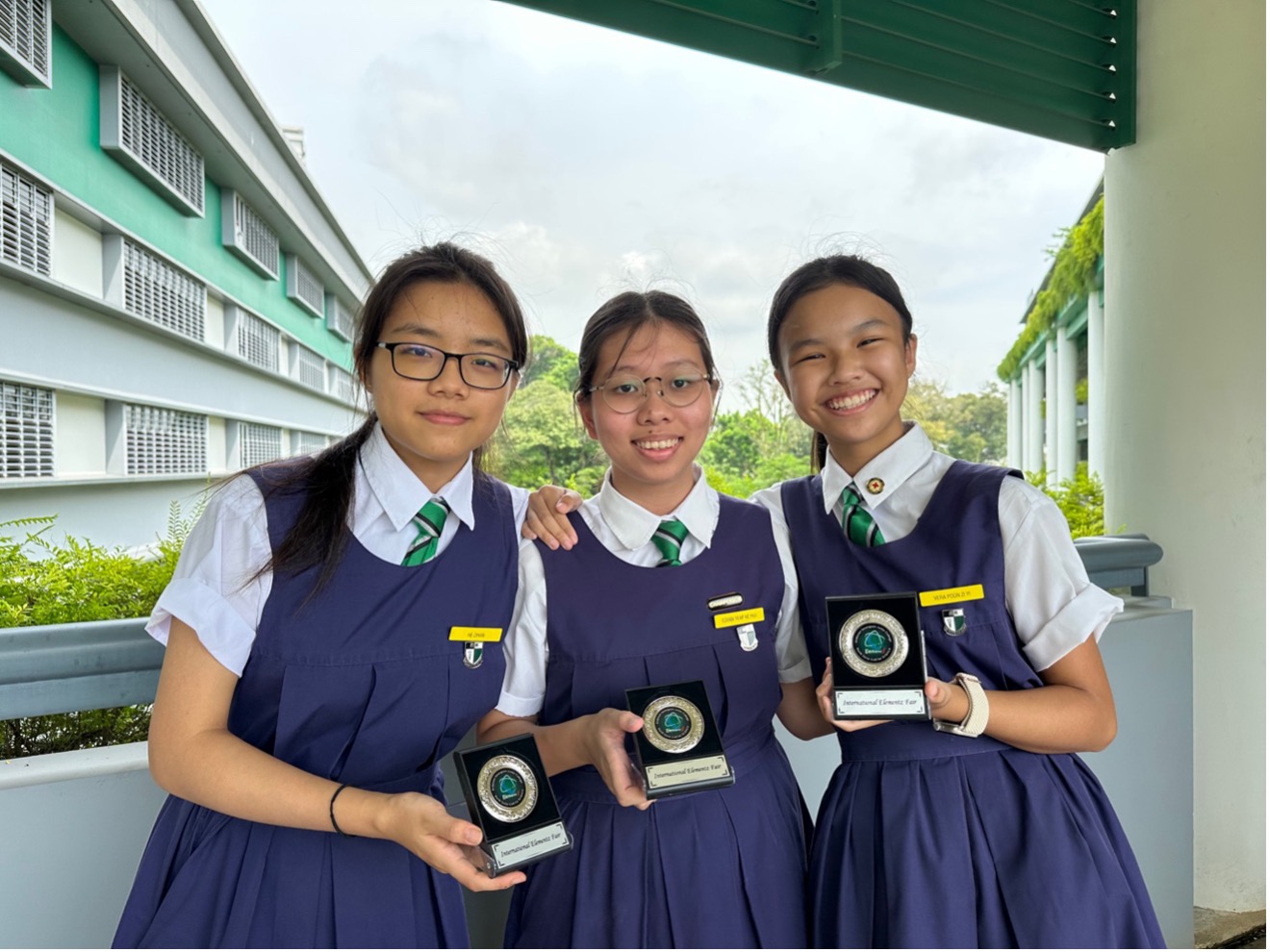 He Zihan, Yeap Ke Hui Ezann, Poon Zi Yi Vera
Chai Hui Min Jocelyn, Teo Yuumi Maeve, Tan Zhi Ying Johannah