Singapore Energy Grand Challenge (Youth) 2023
In late August, 31 RGS teams submitted videos for the Singapore Energy & Grand Challenge (SEGC), a competition organised by the Energy Market Authority (EMA). This year, participants were invited to co-create and build the energy system they envision for Singapore by 2050. 
For this year's challenge, teams were required to submit a 3-min video, based on the challenge statement.
Congratulations to the following teams: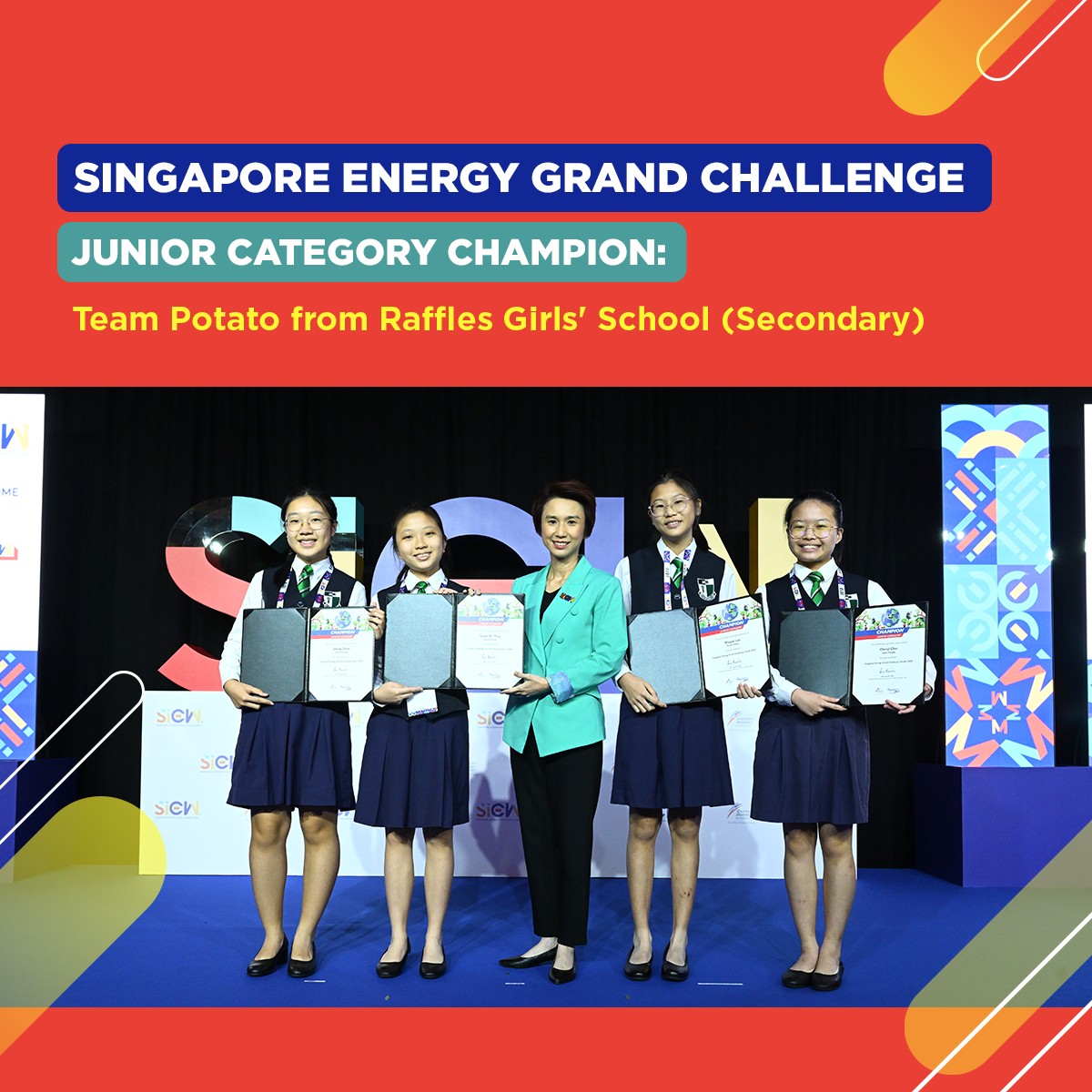 Team
Name of Students
Award
Team Potato
Quek Zhi Ying (Guo Zhiying) (S209)

Chai Chang Xuan Cheryl (S209)

Zhang Zinuo (S209)

Lee Yi Ning Megan (S209)
Champion (Junior Category)
Team RGHikers
Keira Marie MacKendrick (S211)

Liang Huaiyu (S211)

Lim Jia En Isabelk (S211)
1st Runner-up (Junior Category)
Team TBC
Lisha Annika Jaya Shankar (S3-03)

Tan De Ting Trina (S3-01)

Looi Ee Xin Luanne (S3-14)

Ho Ying En Luanne (S3-09)
2nd Runner-up (Senior Category)
A representative from Team Potato was invited for a Live interview on 'Singapore Tonight' on 30 October 2023. You can watch a clip of Quek Zhiying (S209)'s interview via the link below:
To find out more about the competition, visit the SEGC 2023 website via the link below: