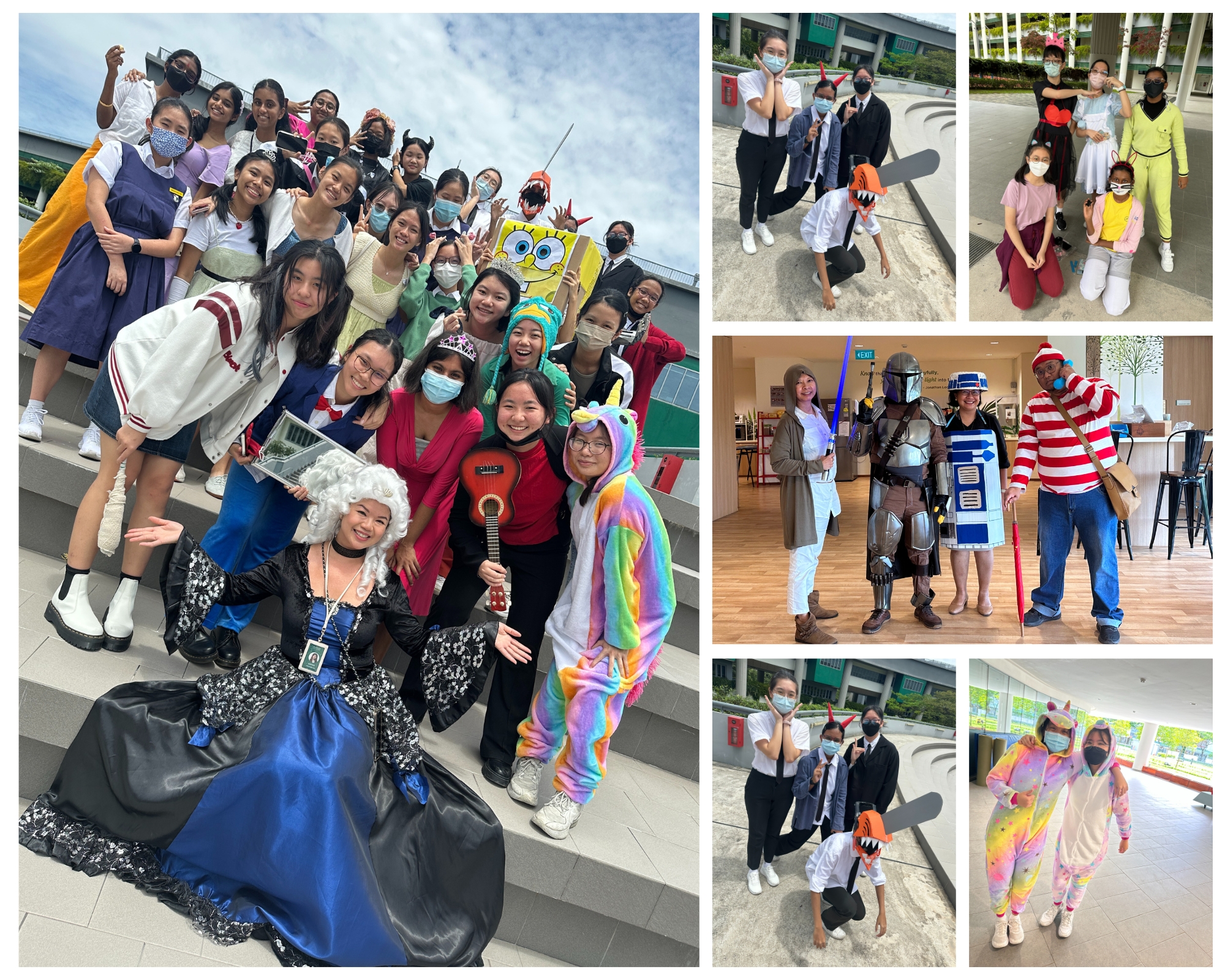 RGS's English Day is a day set aside for students to immerse in the joy of the English Language through reading, writing, appreciation, and play. The theme this year was Out Of this World - to explore a world different from the one we presently live in, through the worlds depicted in stories.
Students and staff were encouraged to dress up as a character from another world. Apart from dressing up, they also engaged in English related activities such as "Blind Date with a Book" (a book exchange reading activity), and completed a Book Quiz in their classes.
Budding writers also had the opportunity of participating in an intra-school Microfiction writing competition.