RGS Open House 2022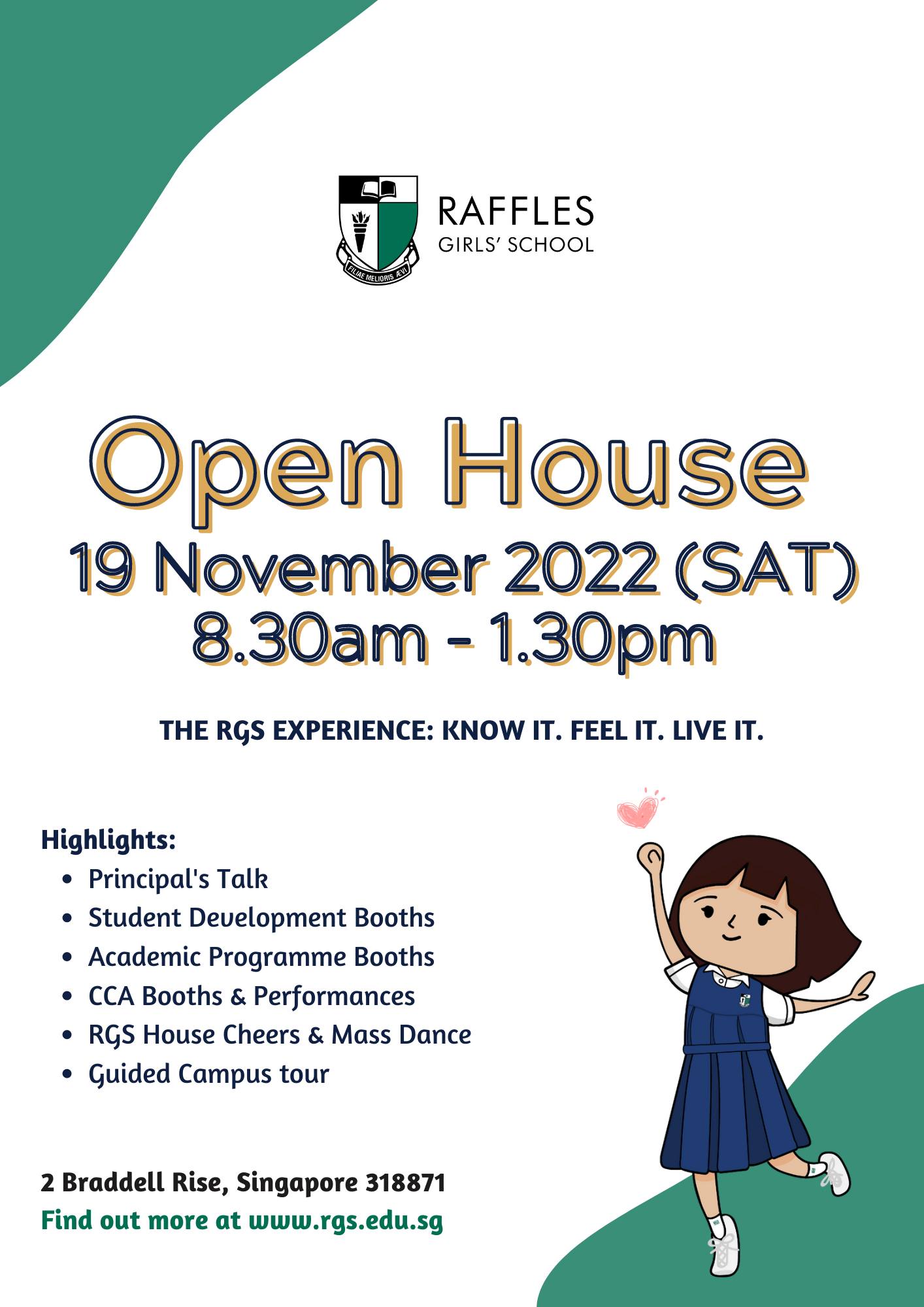 OPEN HOUSE 2022 (PHYSICAL)

Come and discover the RGS experience as you explore our Braddell campus at our Open House on 19 November 2022 (Saturday) from 8.30am to 1.30pm.
Please note that no registration is required. All are welcome!
OPEN HOUSE E-BROCHURE 
View our e-brochure (available from 12 November) to view the programme and other highlights you can look forward to at our Open House.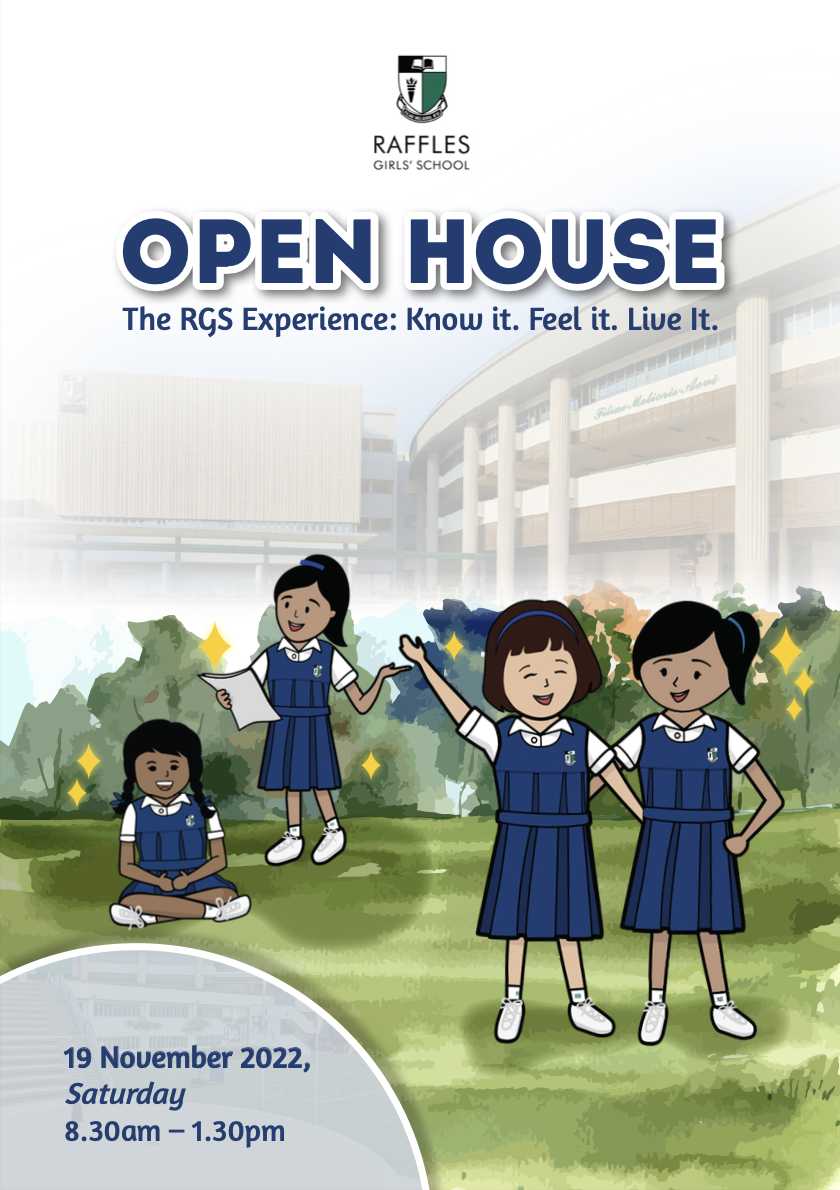 OPEN HOUSE MICROSITE
Visit our Open House Microsite from 12 November 2022 to find out more about the RGS Experience and explore the campus through a 360 degree virtual tour.
For more details on the Open House, do follow our RGS Instagram @raffles_girls_school and @RGSOH'22. For enquiries, please email rgss@moe.edu.sg 
We look forward to seeing you at our upcoming Open House!