21st International Elementz Fair
21st International Elementz Fair
Despite the challenges faced due to COVID-19, five RGS Year 4 teams presented their work in an online format for the 21st International Elementz Fair and attained commendable achievements. Congratulations to the teams and Dr Lim Ai Khim from the RGS Science department who mentored the girls!
Team Members
Project Title
Award
Divyasree Sekhar
Srinithy Nagarajan
Krystal Tan Yu Qiao
Effect of krill oil on accumulation of β-amyloid in Caenorhabditis elegans
Gold
Hong Wan Jing
Yvette Teo Jin Yin
Bay Kai Fen, Kylie
An investigation of Lactobacillus casei in the treatment of Parkinson's Disease in the nematode model Caenorhabditis elegans
Gold
Aw Si Yu
Maggie Yao Chai Yinzhi
Kathryn Chia Songqi
Supplementary DHA ameliorates motor dysfunction in Drosophila melanogaster model of Alzheimer's Disease
Silver
Joey Hoe Si-En
Olivia Li Yingyue
A study of the effects of Astragalus membranaceus root extracts on cell division in garlic roots
Silver
Celyn Chng
Low Iing
Tay Li Ann
Lactobacillus casei improve locomotive functions of Drosophila
Bronze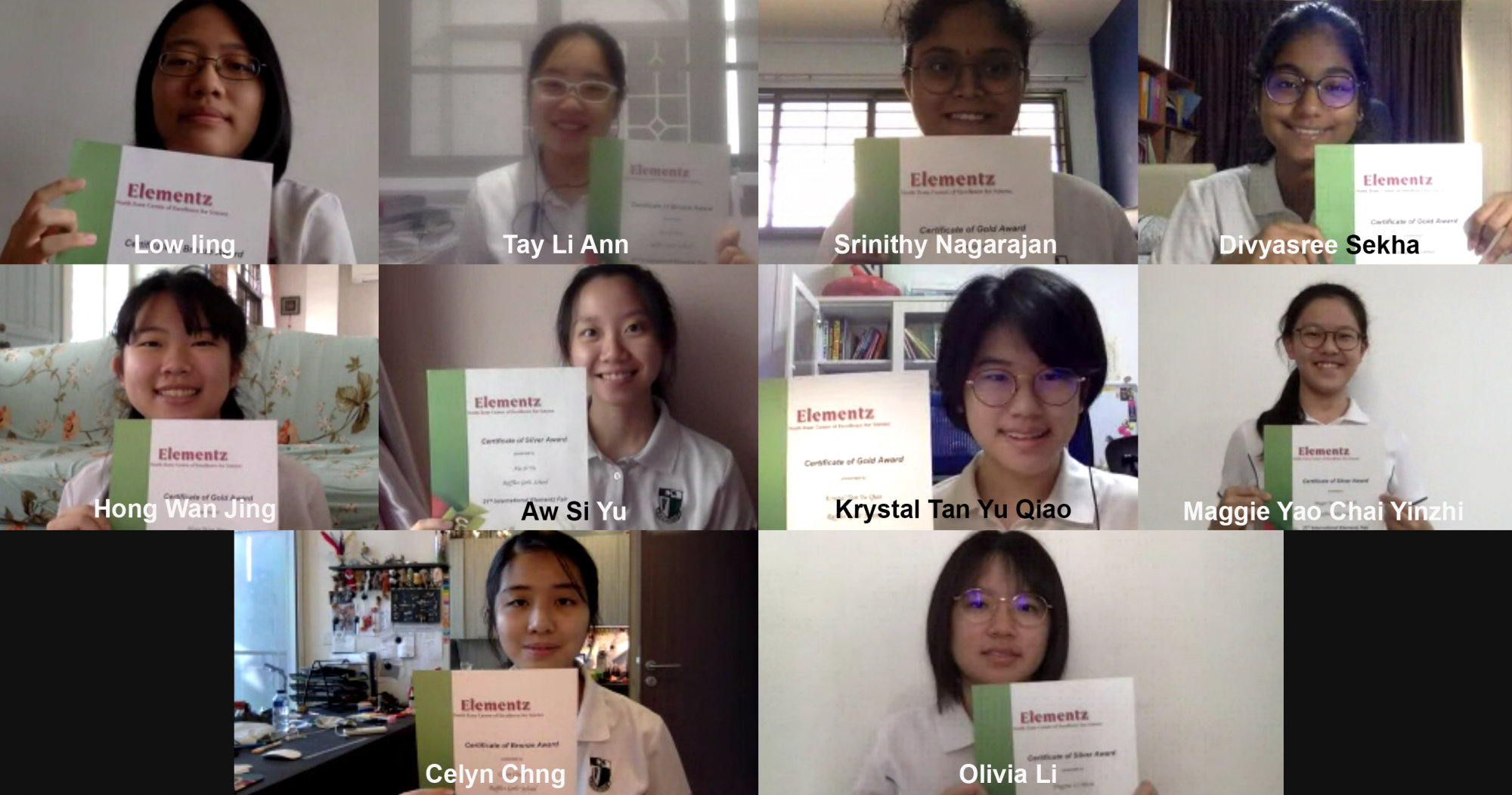 The 21st International Elementz Fair is an annual event that is organised by Anderson Serangoon Junior College to promote Science, Technology, Engineering and Mathematics (STEM) for local and overseas students at the upper secondary and junior college levels. This event provides opportunities for budding young scientists to exchange views and experiences with local and overseas peers on their research projects.