Regeneron International Science and Engineering Fair 2021
Regeneron International Science and Engineering Fair 2021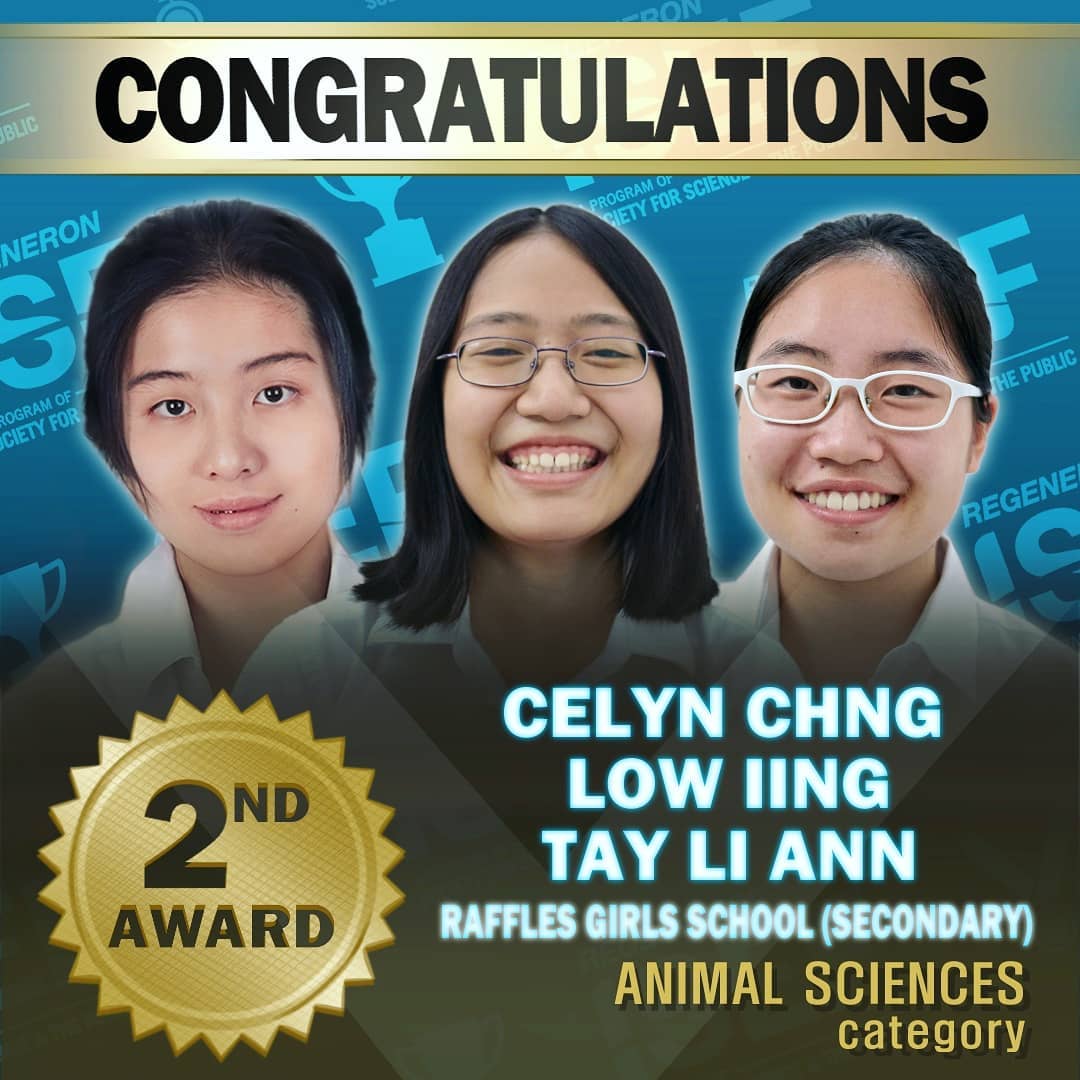 Congratulations to the RGS team of Celyn Chng, Tay Li Ann and Low Iing from the class of 2020 for achieving the 2nd award in the Animal Sciences category of the Regeneron International Science and Engineering Fair 2021 (ISEF)!
Their project, 'Supplementation of Lactobacillus casei reduces 𝛃-amyloid accumulation in Alzheimer Drosophila melanogaster' was a school-based science research project mentored by teacher-mentor, Dr Lim Ai Khim, and was one of six projects selected during the Singapore Science and Engineering Fair to represent Singapore at the Regeneron ISEF.
During the final judging at the Singapore Science and Engineering Fair, the team impressed the judges with their passion and ownership of the project.